Aliza Vellani Looks Back At Little Mosque on the Prairie and Talks About CTV'S Motive
Saturday, January 25, 2014 @
05:01 PM
Aliza Vellani is no stranger within the  Canadian entertainment industry.Particularly, the actress is well known for her role as the teenaged character of Layla Siddiqui on CBC'S hit sitcom,Little Mosque on the Prairie.
With Little Mosque having been off the air for nearly 2 years and Aliza continuing to explore pursuits within the Canadian entertainment industry , I thought it's a great time to connect with the delightful actress.
Particularly we discuss Little Mosque's impact, her  reflections on portraying the character of Layla as well as the series finale and much more! We also discuss the actress' role on CTV'S Motive in the show's upcoming second season which is scheduled to debut in summer 2014.
Read through the complete  interview with Aliza Vellani below and share your thoughts on it in the comments section.
Let us start by  discussing Little Mosque on the Prairie
Abbas Karimjee:How do you think both Little Mosque and specifically the character of Layla will be remembered as?
Aliza Vellani:I think Layla will be remembered as a loveable Muslim teenager.  A young girl, who simply goes through the everyday struggles of discovering her own identity.  Layla had the added challenge of finding a balance between her family values and the values of the community at large.  I think this is something all teenagers can relate to and it makes Layla a charming character to remember.
AK: Little Mosque on the Prairie aimed to dispel stereotypes about Muslims and help bring light to the way in which we are all similar regardless of our cultural or religious differences. To what extent do you think the show was successful in achieving this goal and essentially how do you think it changed how the mainstream society perceives Muslims?
AV:Little Mosque on the Prairie was remarkable as it served to educate its audiences on Islamic culture and practices in a humourous and family friendly setting.  In doing so it tried to dispel those stereotypes by using them as a source of laughter.  In a wonderful 'laugh at yourself' style.
AK:Little Mosque was the first of its kind, in terms of a show which used comedy to showcase Muslims in a positive light. How do you think the fact that CBC dared to feature the show, reflects Canadian culture?
AV:I think it reflects Canadian culture in a very positive light.  CBC tackled sensitive and potentially controversial issues in a great way.  It demonstrated multiculturalism and acceptance as a work in progress not just in Canada but around the world.
AK:When we last saw Layla in the series finale, she informed her father, Baber [Manoj Sood] that she had decided to pursue acting instead of going to medical school. Although the show is no longer on the air, what was your reaction to Layla's decision and how do you envision her future?
AV:In many ways, I saw a big part of myself in Layla. It made the ending so special to me because it reflected my own pursuit in life.  I like to imagine that Layla still manages to drive her Dad crazy with her choices in life and yet give him memories to cherish.  I believe the healthy tug of war between Baber and Layla continues in every loving household as young girls explore their options in life with Daddy on guard.
 AK:How has working on Little Mosque impacted both your career and your personal life?
AV:Being on Little Mosque on the Prairie was the most amazing experience. The best training one can get is through experience.  I was so lucky that Little Mosque presented itself to me at such a young age. I was also very lucky to be able to work with several seasoned performers.  They remain my mentors and I consider them part of my family.  I really grew up on that show and it felt like a wonderful chapter in my life ended with the series. Little Mosque on the Prairie gave me more than I ever could have hoped and I will always be grateful for that.
Let us discuss your role on  CTV'S Motive.
AK: What character do you portray and how many episodes do you appear in?
AV:I play a doctor named Dr. Gita Ambreen in the eighth episode of Motive's second season.
AK:Lets discuss how you were appointed to the role of Dr.Ambreen. Were you contacted or did you audition? Could you please walk us through this initial process?
 AV:My agent, Emilio Salituro from Muse Artist Management, had contacted me with the audition a couple of days before the taping. Luckily, I was able to audition between classes at SFU.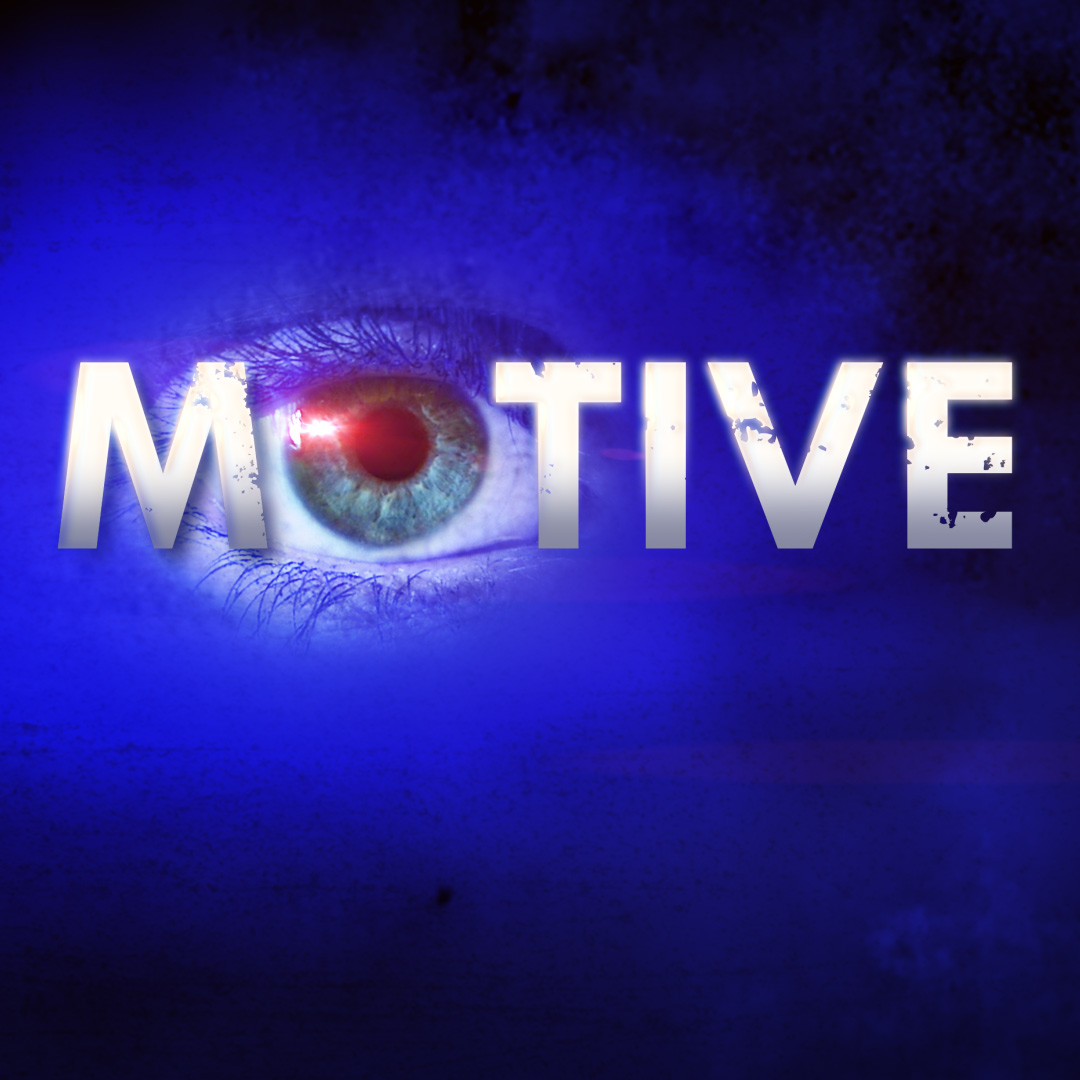 AK: What can you tell us about Dr.Gita Ambreen? Could you please describe her personality and perhaps how it differs from Layla's?
AV:Layla was a teenager in the series while Dr. Gita Ambreen is both an adult and a doctor. Dr. Ambreen is a naturally professional character.  She follows protocol.  On the other hand Layla, was a charming but rebellious teenager.
AK:Portraying a role in  a crime series can have a more serious and darker tone than a comedy series such as Little Mosque on the Prairie. What challenges were involved in adjusting to working on a darker, more serious show? Which type of genre do you prefer working in?
AV:A comedy is very light hearted while a crime series is quite serious reflecting high stakes.  I loved working in comedy, but being part of a crime genre was new and extremely exciting. It is definitely a genre that I would love to do more of.
AK:Did you have to do research to portray the role of a doctor? If so, could you please walk us through this process?
AV:Much of the dialogue in the scenes was fairly straightforward so there wasn't much I had to research. Of course an important part in preparing for a scene is making sure you know exactly what you are talking about. I had to make sure I truly understood what I was saying, and knew how Dr. Gita Ambreen contributed to the events that occurred.
AK:Motive is a series where investigators try to look at who committed a murder by looking at what the motive of the crime is and based on that, who may have committed the crime. Without giving too much away, how does your character support the storyline of the episode in which you appear?
AV:Dr. Ambreen plays a small role in furthering the investigation when Detectives Vega and Flynn follow a lead in the case.
AK:Though you only worked on Motive for one episode, are there any favourite memories either onscreen or off screen which you would like to share with viewers?
AV:Working on Motive was a wonderful experience. It was great getting to know the other cast and crew on the show between takes on set. My favourite moments on set seem to occur when the unexpected happens. As I was playing a doctor, I was given a pager to attach to my belt during the scene. As we began to run the scene, my pager goes off in the middle of the scene. It was an unexpected surprise.
Lets discuss your career in general.
AK:You recently completed studying   Theatre at the Simon Fraser University. Congratulations! How does it feel and what aspirations do you have for your acting career at this point?
AV:Thanks Abbas! It is such a relief to have completed my university degree but also very scary as I enter yet another new and unknown chapter in my life.  As an actor, you are constantly in training to strengthen your skills but this will be the first time I will be pursuing acting without being a fulltime student.  I think at this point in my career, anything is possible. I am very excited to put all of my efforts into being an actor and working hard to achieve that goal.
 AK: You have led a distinguished career, having developed a fair bit of prominence within the Canadian entertainment industry. What advice do you have for youth who are interested in pursuing a career in acting or in the arts, in general?
AV:Thank you again.  That is so kind of you to say Abbas.  Hopefully this is just the beginning. It takes so much to pursue your passion and it is something I think everyone should do no matter what the obstacles. In pursuing acting as a career, I think my advice for youth would be to always try and have fun. The reason you pursue your passion is because you want enjoy what you do every day. If you lose that, what's the point? Never forget to enjoy yourself, even when auditioning. In my mind, auditioning is just as much a part of the job description.
AK:Do you have a message for fans who have been following your career?
AV:I would like to say thank you for all the support I have been given so far, and I hope you will continue to enjoy the work I do in the future. It has been an amazing journey so far and I cannot wait for what lies ahead.
60 Responses to "Aliza Vellani Looks Back At Little Mosque on the Prairie and Talks About CTV'S Motive"